Welcome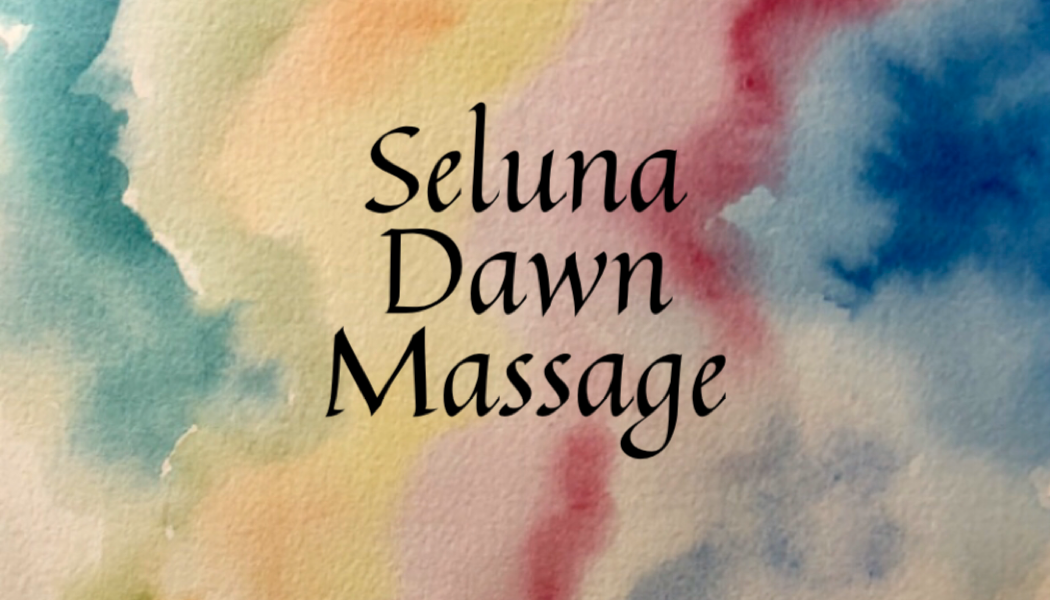 I'm very glad you're here! Whether you already maintain a healthy lifestyle where massage plays a complementary role in your healthcare and/or pampering regimen, or if you're somewhere closer to the beginning of your journey to wellness and wonder what massage can do for you, it's always nice to be reminded of the benefits of massage.
In addition to enhancing relaxation, massage:
+ releases endorphins + soothes nerves + improves sleep
– reduces levels of anxiety and depression – relieves muscle tension – decreases pain
That was a very short list compared to all the numerous studies that exist, but at least it gives an idea of just how powerful massage can be.
At Seluna Dawn Massage, your massage will focus on relaxation first and foremost. At our initial visit, we will meet and discuss any areas of concern and I'll share my routine so you know what to expect. As your massage therapist, my goal is to facilitate the most relaxing environment possible and I feel that process is expedited if you know what to expect. Questions are encouraged at any time, so please feel welcome to speak up at any time. During the massage, conversation is always initiated by you. I am willing to remain quiet and let you enjoy the calm, or am happy to help you relax as well. I'm sure you will find it very easy going once we begin.
To schedule, book here: https://www.schedulicity.com/scheduling/SDMRUY